SOLVING TOP SHAREPOINT
CHALLENGES
Organizations looking to adopt or migrate to SharePoint Online for improved operational efficiency need to better understand how inherent limitations of an online service may affect their experience.


Download this white paper to find out key factors in your transition to SharePoint Online.

You'll learn:



Top limitations you can expect from SharePoint Online
How these limitations can affect your operations
Available workarounds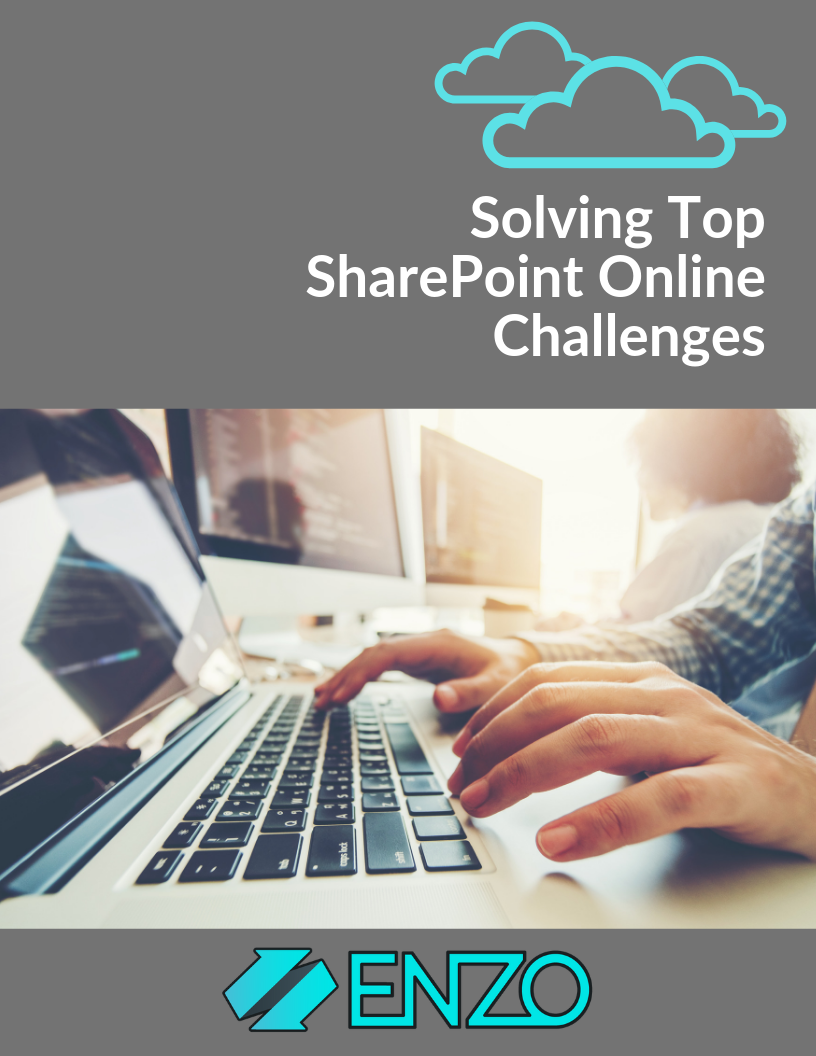 Overcome the Challenges with Enzo Unified
Enzo Unified removes the 5,000 item limitation of SharePoint Online using SQL or REST commands. Enzo was built to answer the many challenges that hosted platforms pose, including paging, rate limiting, performance and integration.
---